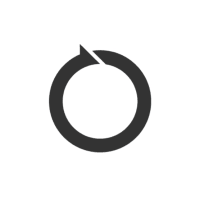 Exclusive CruiseInsider Extras
get up to
$27,000 in Extra Amenities
choose from:
Shipboard Credit
Exclusive cocktail parties
Free private tour in up to three ports of call
Travel protection
Bonus savings
Ready to experience a Silversea World Cruise?
This is an offer you can only get from CruiseInsider!
Get early access and exclusive extras on Silversea's new 2023 world cruise exploring 34 countries over 139 days.
139 days—66 destinations—34 countries—20 overnights—5 continents
Starting the journey in Sydney, Australia, Silversea's 2023 world cruise will explore some of the world's most unique and remote destinations. Explore Australia & New Zealand, Melanesia, Asia, Africa, the Amazon River, and the Caribbean. Take part in a variety of bespoke world cruise events in places like Papua New Guinea, Zanzibar, Vietnam, Brazil and more.
For the first time in Silversea's history, the 2023 World Cruise will include a door-to-door service that will include private, executive transfers to the airport, private assistance to the airport gate/lounge and access to designated airline lounges. Enjoy a superior flight experience from select gateways to Sydney, Australia in a new level of Business Class comfort. Once in Sydney, experience VIP arrival assistance, private executive transfers, and priority embarkation. Once onboard the Silver Shadow, butlers will be on-hand to assist with unpacking. In addition to this exclusive door-to-door service, experience the unbeatable all-inclusive luxury of Silversea with so many included amenities on your voyage. Plus, when you reserve with CruiseInsider, you get even more value with our exclusive World Cruise amenities.
Reserve with CruiseInsider and get up to $27,000 in extra amenities—an offer you can't get anywhere else:
Shipboard credit
Exclusive cocktail parties
Private tours in up to three ports of call
Travel protection*
Bonus savings
Plus, get Silversea's 2023 World Cruise amenities:
Business Class air
Private executive transfers between home, airport and ship
Meet & greet
Bon Voyage reception, dinner and overnight onboard accommodation
Free shore excursions
Up to $2,000 shipboard credit
Exclusive World Cruise events
Special commemorative gifts
Free Silver Shore baggage valet
Free laundry service
Free unlimited internet
Medical service
Visa package
View the full itinerary, pricing and more details in the 2023 World Cruise brochure below!
Contact our experts at 1 (877) 734-6858 to pre-plan for this exciting new world cruise. Get early access and exclusive amenities you can't get anywhere else!
Amenities listed are per stateroom, based on double occupancy. Travel protection credit is for US citizens only and provides a credit for medical coverage only. CAD clients can receive a bonus savings up to $500 USD in lieu of travel protection. Private tours that are offered are 4 hours in length and based on availability. All amenities can vary based on stateroom category and be withdrawn at any time. Pricing and amenities may not be combinable with select fares or promotions. Other restrictions may apply. Contact us for details. Business class air, door-to-door service and all amenities provided by Silversea vary based on category booked. Restrictions may apply to any and all amenities. Fares/rates are cruise only, per person, based on double occupancy for select sail and travel dates; are capacity controlled and subject to availability at time booking and may be pulled without notice. We reserve the right to correct errors. Information and pricing is subject to change without notice. While we do our very best to ensure that information and pricing appearing in this website is complete and accurate, we cannot be responsible for incomplete and inaccurate representations, which may or may not be under our control. In the event of a pricing error, misrepresentation or omission, we reserve the right to adjust the pricing or make any other corrections.